Florida Registered Agent
Start an LLC in Florida
Starting an LLC in Florida? Below we'll walk you through the steps to starting a limited liability company (LLC) in Florida and highlight key takeaways.
Looking to streamline the process? We can form your Florida LLC today—the right way.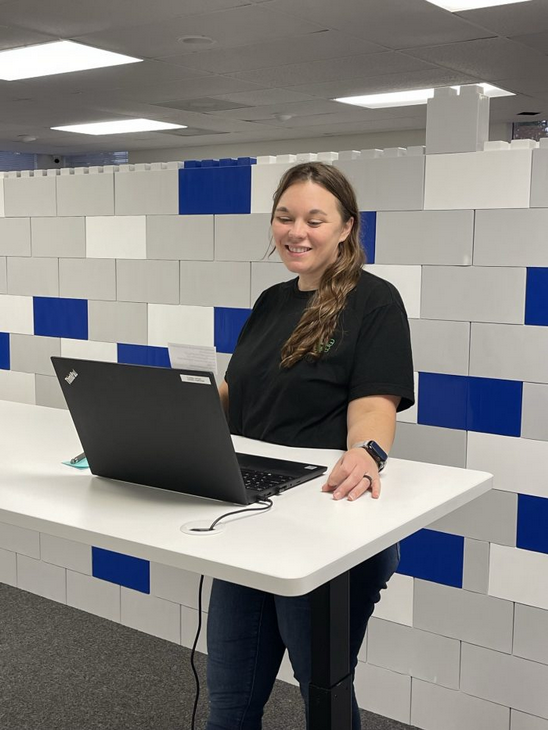 How to Start an LLC in Florida
Below are the steps to start an LLC in Florida. You can complete you Florida LLC registration yourself with relative ease. But if you want to make sure things are done quickly and correctly, our local specialists at Florida Registered Agent LLC are ready to form your LLC today at an affordable cost. You can read about that at the bottom of the page, but for now, here's how you set up a Florida LLC:
Advantages of Forming an LLC in Florida
The advantages of forming an LLC in Florida start with taxes: Florida does not impose a personal income tax and has low corporate income taxes. So if you're looking to start a business, forming an LLC in Florida is a savvy move.
But why not skip the paperwork and stick to a sole proprietorship? Well, for starters, you run the risk of being held personally liable for your business debt. That's why most people opt for an LLC—greater asset protection than a sole proprietorship, less formalities than a corporation, and plenty of tax advantages.
Here's a rundown of the main benefits of forming an LLC in Florida
Personal asset protection. True to its namesake, a limited liability company (LLC) can limit your personal liability when your business suffers a loss. In other words, a Florida LLC helps prevent others from holding you personally liable for your company's debt. Your LLC, in effect, separates you from your business. Keep in mind, however, that you have to maintain your LLC by filing your Florida annual report along with ensuring that your personal and business documents are clearly separate (this is known as the "corporate veil").
Tax advantages. One of the reasons business owners choose to form a limited liability company is to enjoy pass-through taxation. Like a sole proprietorship or partnership, your company's net income "passes through" to you and your fellow members (owners) to report on your individual tax return. You also have tax options for when your small business grows, including electing to file as an S corporation (S corp). Either way, when you're running an LLC, you get the added benefit of Florida's low corporate income tax and no personal income tax.
Management Flexibility. While a Florida limited liability company is a step up from a sole proprietorship insofar as you actually have to file with the state, starting an LLC in Florida is not inherently as rigid and structured as a corporation. You get to choose your business structure: You can run your business with a very hands-on approach (member-managed) or delegate responsibilities to designated managers (managed-managed).
One thing we suggest to our clients is to have a clear and forward-thinking Florida operating agreement. An LLC allows you to be flexible and skip some of the corporate formalities, but it doesn't hurt to have some ground rules. When you hire us to form your LLC, we include a treasure trove of LLC documents to help give your organization a sense of focus and structure.
Why Hire Us to Form Your Florida LLC?
We can start your LLC in Florida for only $149 plus state fees. That's it. Everything you need included.
Wait a minute. The big national companies are advertising $0 formations, right? Here's why: Our competitors will nickel and dime you with hidden fees, add-ons, and anything else they can pile on to the bottom line when you're at checkout.
That's not how we operate. The price you see—$149 plus state fees—includes everything you need to start an LLC:
Free Permanent Florida Business Address – Protects your privacy and saves you from a lifetime of junk mail by keeping your personal address of the public record.
Free Mail Forwarding (for 10 pieces of business mail) – You can view all of your registered mail through your online account, and we include an extra 10 free digital mail scans for any business mail you want to view. We also provide more robust paid Florida mail forwarding packages.
Free 60-day Virtual Phone Service Trial – A virtual phone line you can use to keep your own number private! After the 60-day trial, it's only $9 / month to maintain this secondary line—this can effectively be your business line.
LLC Business Documents – Everything from a custom draft of your Florida Certificate of Formation and initial resolutions to an LLC operating agreement that outlines the internal structure of your LLC. All accessible through your secure online account.
A Secure Online Account – Manage and maintain your LLC through your secure online account. You'll get your compliance reminders and everything else in one easily accessible place!
One Year of Florida Registered Agent Service – Our local specialists are unrivaled, and included in your LLC formation cost is the first year of Florida registered agent service!
This is just scratching the surface of what we do for our clients. Our competitors might advertise a low-cost fee. They might even claim $0 to get started. It's a classic bait and switch. Our transparent prices includes everything you need with no fluff or down-the-line gimmicks. And because we're local, we flat out provide more than the national conglomerates working out of another state.
Florida LLC FAQs
How much does it cost to set up an LLC in Florida?

+
To set up an LLC in Florida costs $125. This is the filing fee you pay for submitting your Articles of Organization when forming an LLC in Florida.
You'll file this form with the Florida Department of State. Once approved, your LLC is officially registered with the state of Florida!
How do I pay for my Florida LLC filing?

+
Online filings can be paid for with a major credit card. If you mail your filing, include a check or money order payable to the Florida Department of State.
Do you have to pay for an LLC every year in Florida?

+
Yes, you have to pay for an LLC every year in Florida when you submit your annual report. The Florida Department of State charges a $138.75 annual report fee for a Florida LLC to remain active. This fee is due annually between January 1st and May 1st—if a payment is not made by May 1st, the state will assess a $400 late fee.
If you hired a registered agent, you will also pay a yearly fee for continued services. For instance, we charge our clients a $49 per year for registered agent service. That's less than 5 bucks a month to maintain a Florida LLC without being tied down to a single location. Plus, we include the free use of our permanent business address, free mail forwarding, and several professional business services to make running your business smooth and easy. 
Can I fax my articles to the Division of Corporations?

+
Yes. It is possible to fax filings to the Division of Corporations, but you must first set up a Sunbiz E-File Account. A Sunbiz E-File Account is similar to a checking account. You deposit money into the account, and whenever you need to pay for a filing, you can use the money to cover the cost.
A Sunbiz E-File Account has advantages and disadvantages. It allows you to fax any filing straight to the DOC, thus speeding up filing times. But it also requires a $300 minimum investment just to open. If all you intend to do is form a Florida LLC, and you don't foresee any additional filings in the future, this option really isn't for you.
Where do I send my formation documents?

+
Florida Dept of State
Registration Section
Division of Corporations
PO Box 6327
Tallahassee, FL 32314
Hand Deliver To:
Clifton Building
2661 Executive Center Circle
Tallahassee, FL 32301
Do I hire you before or after I file?

+
Hire us now. Your Articles will not be accepted unless you have appointed a Florida registered agent.
It is also best to hire us beforehand, because we can help you maintain your privacy in Florida. If we handle the filing for you, we can use our name and Florida business address on your Articles to keep your private information out of the public record.
Can I get a DBA name when I form my LLC?

+
Yes. After check out, you can select our Trade Name Service inside your account, and we'll register a trade name—also known as a fictitious name or DBA—for your business. The cost is $150, including state fees.
Does Florida have a publication requirement for DBAs?

+
Yes. The bad news: Florida is one of only a handful of states that still requires businesses that have registered new trade names to publish an official notice in a local newspaper. The good news: when you hire Florida Registered Agent to register your trade name, we can also take care of the publication requirement for an additional $128. This brings the total cost of Trade Name Service (trade name + publication) to $278, a one-time cost that lasts until your trade name needs to be renewed—in five years.
Can I form an LLC to hold my assets?

+
Yes. You can form a Florida LLC to be purely a holding company, which is a business entity that does not conduct any business but which owns assets, property and investments.
When I form a Florida LLC is my name part of the public record?

+
Eventually. When you originally form your company, you're allowed to list the name of an authorized representative on your articles, so it's possible for your name to stay off of the public record for your first year of business. This is what we do when we form a Florida LLC for our clients, and we even include the free use of our Florida business address too.
However, that all changes when you file your Florida annual report. The annual report requires management or membership information, and the Florida Public Records Act requires all business documents filed with government agencies to be made public. If you are interested in forming a private Florida LLC in order to protect your private information, we can help you with that.
How do you sign my Articles of Organization?

+
When you hire us as your FL registered agent, you will find pre-signed Articles in your online account. Or, if filing online, we will supply you with a name to use in the online filing system through Sunbiz.
What taxes do Florida LLCs pay?

+
An LLC is a pass-through entity, which means members pay taxes on LLC profits on their individual tax returns. There is no state income tax.