Florida Registered Agent
Florida Incorporation
We'll walk you through the steps to incorporating in Florida below.
Or, hire us if you're looking to streamline the process. We ensure that you form your corporation in a way that keeps as much of your personal information off the public record as possible and establishes a stable, professional identity for your business.
We offer the use of our permanent business address on your filings, and when you sign up with us, your secure online account houses all the business documents you'll need to start and maintain your corporation.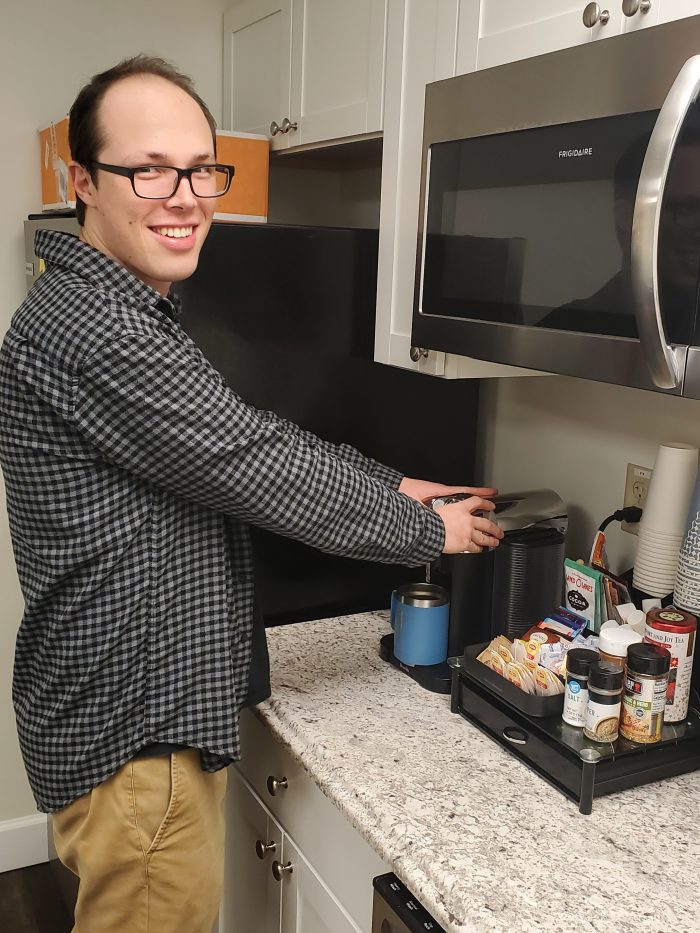 How to Incorporate in Florida
File Articles of Organization

For Florida Incorporation, state law requires a business to file Articles of Incorporation with the Division of Corporations. There are $70 in combined fees to incorporate in Florida (a $35 filing fee plus a $35 registered agent designation fee). The document can be mailed, faxed, hand delivered or filed online at the DOC website.

You can incorporate your Florida business yourself, or you can hire us to do it for you for $149 plus state fees.

Either way, every Florida corporation must appoint a Florida registered agent to receive service of process on its behalf. Our Florida registered agent service costs a mere $49 a year and includes the free use of our Florida business address.

Designate Registered Agent

Florida state statute Title XXXVI 607.0501 requires a corporation to designate a Florida registered agent when filing Articles of Incorporation. The fee is $35 (this is paid with the filing fee above, for a total of $70). Florida agents must have a physical street location inside the state where they can accept service of process and certified business mail.

When you hire us, you will have corporate Articles in your online account pre-signed with our signature, and you'll have the option to use our Florida business address as your principal office address and business mailing address.

Need a Florida mail forwarding service as well? We can do that too.

Our registered agent service comes with a limited free mail forwarding option already (up to 3 pieces of non-state mail per year), and you can also upgrade to one of our more comprehensive Florida mail forwarding service packages.

Wait for Processing

The current processing time for Florida incorporation is around 5 business days.

Write Corporate Bylaws

A Florida incorporation can be completed without writing corporate bylaws, but it is not a good idea. Bylaws accomplish two main goals: outlining ownership; and detailing how the company will be run. Like a blueprint, bylaws explain the inner workings of a corporation. Without bylaws, a corporation will likely run into a host of administrative and organizational problems. When you hire us, you can find templates for operating agreements—along with plenty of other valuable business documents—to help you set the official tone for how you want your company to run!

File Beneficial Ownership Information Report

After becoming officially incorporated by the state, most corporations must file a Beneficial Ownership (BOI) report (a few exemptions exist for highly-regulated businesses). The Financial Crimes Enforcement Network (FinCEN) accepts reports online at no charge, and the information you share doesn't go on the public record.

For your corporation, you'll need to provide legal/DBA name, address, and tax ID information. For beneficial owners (those involved in the management of business and financial decisions, like your CEO or director, and anyone who owns 25% or more of the company) and company applicants (the person in charge of filing Articles of Incorporation), you must give name, residential address, and personal identification information.

Reports are due within 30 days of incorporation for companies formed on or after January 1, 2024 and by January 1, 2025 for companies created before 2024. Companies formed before 2024 don't need to include company applicant information in their reports.

File Annual Reports

Every year, Florida corporations must file an annual report through the Florida DOC website. The fee for corporations is $150, and the report is due between January 1 and May 1. Filing after May 1 will result in a penalty of $400 added to the annual report fee. Our clients can monitor their corporation through their secure online account, where send timely compliance reminders for annual reports.

As with your Florida articles of incorporation, you can use our Florida business address on your annual reports when you hire Florida Registered Agent LLC.
Florida Incorporation FAQs
What payment methods are accepted for my Florida incorporation?
+
If you file a Florida incorporation online, the DOC accepts all major credit cards. Paper filings should be accompanied by a check or money order made payable to: Florida Department of State.
How do I fax my filling to the DOC?
+
The Division of Corporations allows fax filings only for businesses that have set up a Sunbiz E-File Account. An E-File Account works like a bank account. You deposit money into it, and when you need to send a filing, money comes out of the account to cover the fee.
The only drawback with a Sunbiz E-File Account is that it is not designed for companies that need to file only one or two documents. There is a minimum $300 deposit required upfront, which makes this option useful only for corporations that will need to file multiple documents over time.
Should I hire you before or after I incorporate in Florida?
+
Hire us now. A Florida registered agent is designated on the Articles of Incorporation, so they will be rejected without one.
Just as important, though, is that by hiring us now we can help you protect your privacy. When you hire us, we can handle your Florida incorporation from start to finish. If we file your documents for you, we can use our name and address in order to keep your private information off the public record.
How do I get a trade name for my corporation?
+
A trade name—commonly called a DBA, or what Florida calls a "fictitious name"—is any name you use for your business other than what you have on-file with the state. When you use a different name for your business, that name needs to be registered with the Florida Department of State.
You can do this yourself through the Florida Division of Corporations. Or, we can register your trade name for you! Inside your client account, just select our Trade Name Service, and we'll register your new name for $175, including state fees. We can also take care of Florida's publication requirement for you (see below).
Does Florida have a publication requirement for DBAs?
+
Yes. Florida requires businesses that have registered trade names to publish an official notice in a local newspaper. When you hire Florida Registered Agent to register your trade name, let us know if you'd like us to also take care of the publication requirement for an additional $128. This brings your total cost for our Trade Name Service to $303. This is a one-time cost that will last until your trade name needs to be renewed in five years.
Where do I send my Florida incorporation documents?
+
Registration Sections
Division of Corporations
PO Box 6327
Tallahassee, FL 32314
Hand Delivery:
Clifton Building
2661 Executive Center Circle
Tallahassee, FL 32301
Do I have to file my annual report online?
+
Yes. Florida requires all annual reports are filed online. The State of Florida no longer accepts annual reports through the mail.
However, you do not have to PAY online. You can select to pay with a check or money order, in which case you will have to print off a payment voucher and send it with your payment. The annual report will not be processed until payment is received. You can also pay using a Sunbiz E-File Account.
How do I convert my corporation into an LLC?
+
We don't handle entity conversion but we do provide you with filing information and instructions. If you sign up for our registered agent service, you will find all of the necessary documents for conversion in your online account.
Do you have to sign my articles? How does that work?
+
The Division of Corporations requires our signature if you are submitting a paper copy, but it does not have to be an original signature. When you hire us, you will find pre-signed Articles in your online account. You can print them and mail them in. Or, when you hire us, we will give you a name to use for the online filing through Sunbiz.
What taxes do Florida corporations pay?
+
After you incorporate in Florida, you will be required to meet all legal tax obligations. The Florida corporate tax rate is 5.5%. There is no state income tax.